This week has flown by. It feels like autumn is in the air even if this Friday afternoon has been lovely and sunny.
What are you up to this weekend? Sumit is off to spend the weekend in the archipelago with some other daddies, and the boys are going for a sleepover with my in-laws. Léonie and I are planning to take a couple of long walks, drink lots of coffee and maybe get a couple of projects done around the apartment. And we might go to a parenting class about self esteem.
Here are some good links for the weekend!
I love this scarf/blanket by Coveted Things.
Hello stranger on the street, could you please tell me how to take care of my baby?
I loved this airy cotton blouse from H&M so much that I went back the next day and bought another in another color.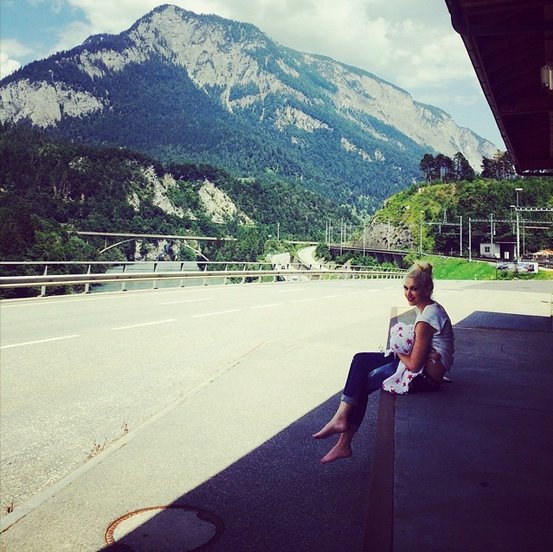 I loved these photos of Pink and Gwen Stefani nursing their babies.
I love the photos and story behind this surprise wedding that was planned in just six days!
Would you ever try your hand at a craft project like this cross-stitched family portrait?
Sumit and I are having a date night in tonight. It'll be dinner (homemade pizza) and a movie (or maybe we'll binge watch the last few episodes of Scandal on Netflix). I liked some of these ideas on how to kick date night in up a notch.
We replaced our old baby playmate with this wooden one from IKEA. I like how easy it is to move around and how I can just put it on top of any baby blanket on the floor.
And new SIDS research leads doctors to recommend co-sleeping.
Have such a fun (last?) summer weekend!