I am on a mission to lessen our use of plastic. Especially for the children. And especially for things that end up in their mouths (which is most things they come into contact with). It's a health thing for me, but there are of course environmental aspects as well.
I'm not going crazy with this but I am trying to make some changes:
GLASS BABY BOTTLES
I started with the most obvious: baby bottles. We've switched to Life Factory glass bottles.
I love these bottles. They make me so happy. They have lovely, sunny, cheerful colors in every shade of the rainbow. They're easy to care for – you just wash them in the dishwasher. And they are solid and sturdy – they stand up to drops on the floor (thanks to the silicone sleeve) and they can take extreme temperature changes (as you might have when cooling a bottle of almost boiling formula for a baby). There are sippy cup tops for these bottles as well, so I'll be using them as a sippy cup for Louis when he's ready.
On the downside, they are significantly heavier than plastic bottles. I think it will be longer before Louis can hold his own bottle, but it's no problem for Alec to hold these (although they really are heavy when full, even though the largest size is much smaller than the large plastic bottles we were previously using for Alec). So I am keeping a few plastic bottles to use for when we are out and about or traveling. I am also keeping a close eye on the nipples because I can already see marks where Alec bites them, which concerns me. I definitely think I will need to switch nipples more often than normally. However, I also believe that you can use any bottle nipple with these bottles, so we could just switch to another brand of nipples. Finally, Life Factory glass bottles are not cheap. But I think the fact that they will hold up much longer than plastic bottles will make up for this. We've invested in a good stash of bottles now (both small and big) and I don't foresee us needing to buy any more baby bottles – just new nipples – ever again.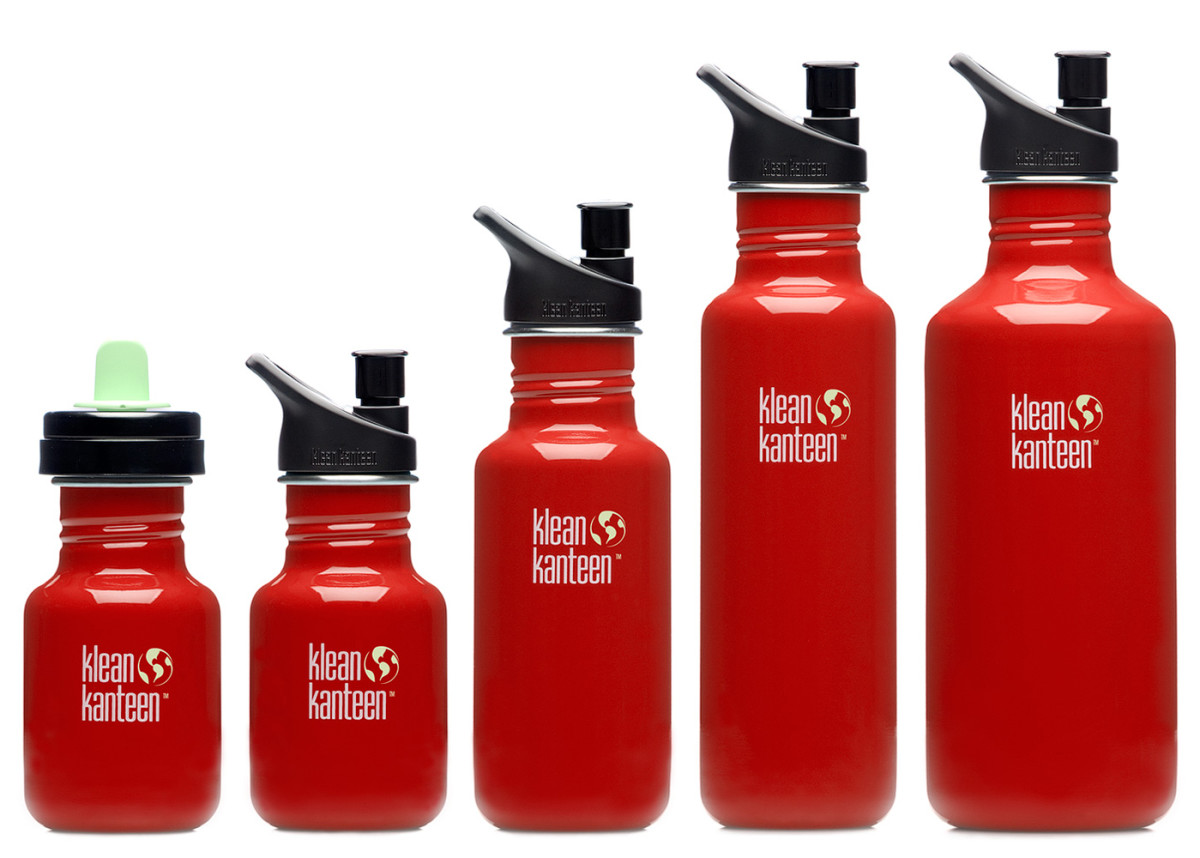 STAINLESS STEEL WATER BOTTLES
I've switched the whole family to Klean Kanteen stainless steel water bottles. These also come in a ton of delicious juicy colors and you can switch the cap from a regular closed cap to a sippy cap for toddlers, to a sport cap. I have a big one that I try to keep with me at home and a medium one to bring along with me when I am out and about. And Alec has a small bottle with a sippy cap. They're lightweight, convenient to bring along, and easy to care for.
GLASS FOOD CONTAINERS
I think good BPA-free plastic containers are still the way to go for when we are out and about. But for food storage at home – in the fridge or pantry – I'm trying to use more glass and less plastic. We have some great square glass containers with lids from IKEA that I love – but they don't sell them any more. So I am on the hunt for some new glass food storage containers (with plastic lids).
TOYS
This is a hard one, because Alec has a lot of great plastic toys that he really loves. I find it hard to make the decision to switch them all out for other materials. I do want to provide him with non-plastic alternatives to play with though. He has lovely wooden blocks, a brio train set, wooden puzzles, and some great learning toys by Plan Toys that I really like.
Louis also has a few plastic toys, but as his toys tend to find their way into his mouth, I am trying to have him play more with his natural rubber chew toys and wooden or soft rattles and other toys.
Is avoiding plastic something that you think about for your family too?