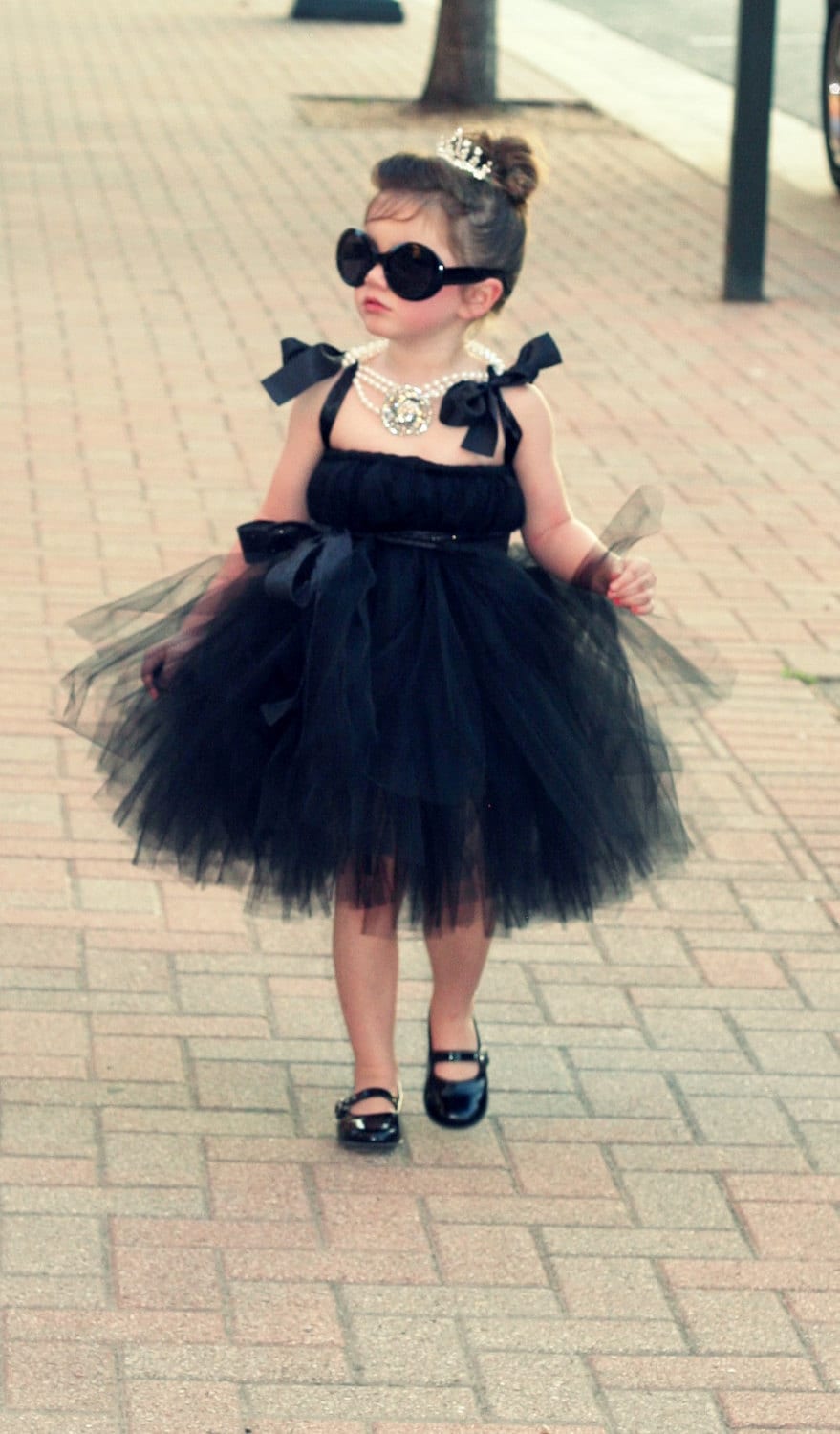 Louis' little friend Flora is turning one soon!
She's an April baby, and, being an April girl myself, I happen to know that her birth stone is diamond. So what better theme for her first birthday party than Breakfast at Tiffany's!? LOVE it! My mind is teeming with ideas.
There are a ton of gorgeous Tiffany's-inspired invitations available on Etsy. Here are the ones I like best (click on the pic for sources):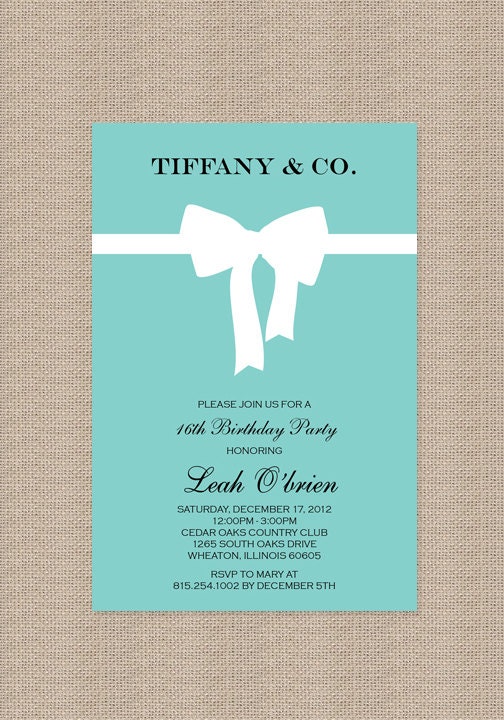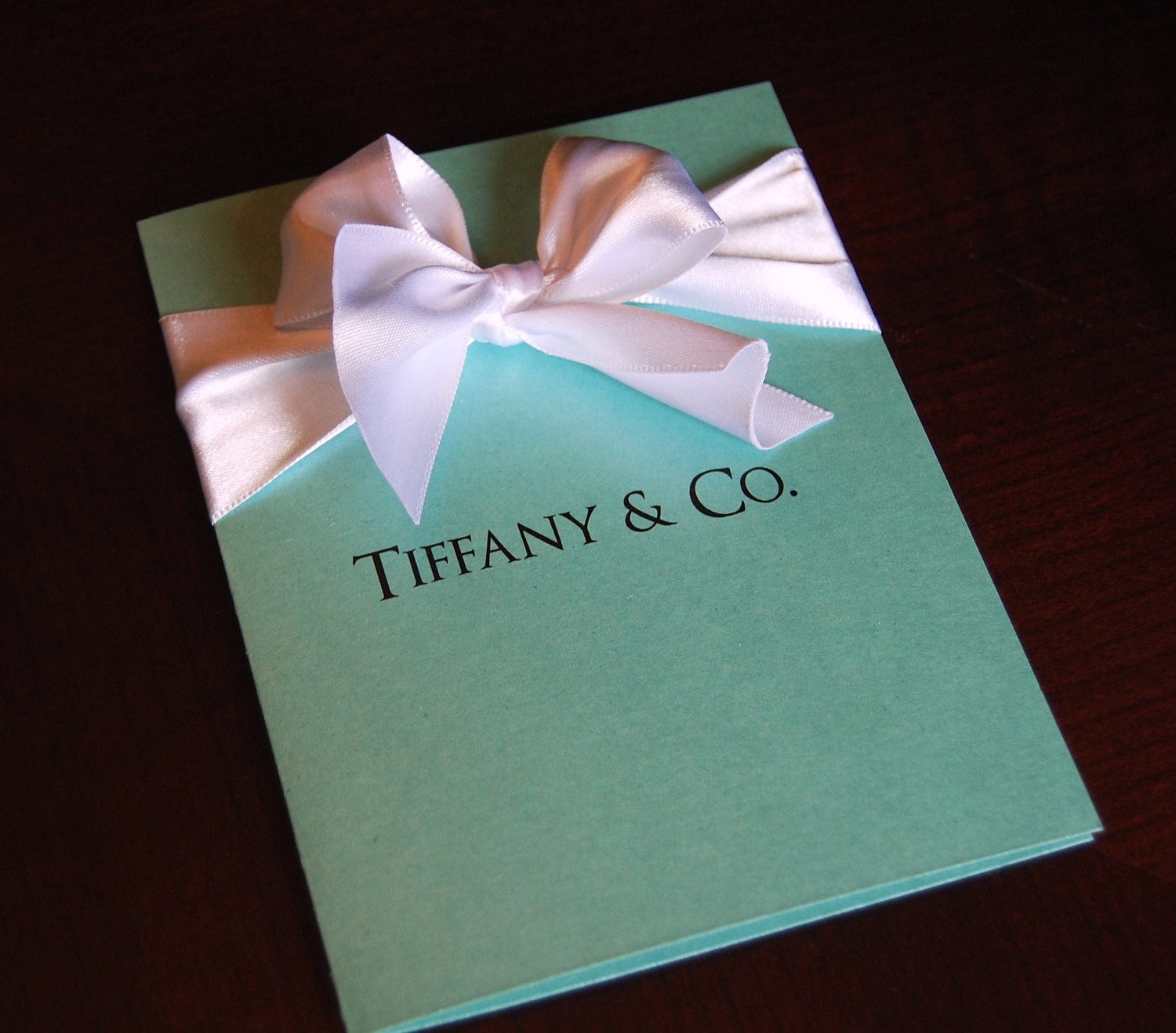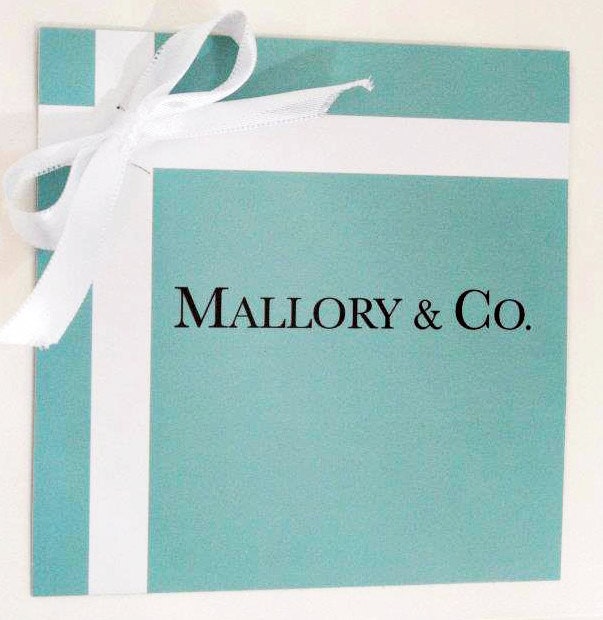 And to eat? Breakfast/brunch is the perfect way to celebrate a child's birthday party. Children are at their best in the morning and you can make a gorgeous brunch set-up without having to make too many things yourself. I want to do a classic breakfast with croissants, mimosas, cappuccinos, maybe muesli parfaits, and cupcakes and macarons to satisfy the guests' sweet tooth:
I've had these dreamy diamond ring cupcakes in my head since I saw them in Martha Stewart Weddings way back when. Also yummy – mini diamond ring cookies!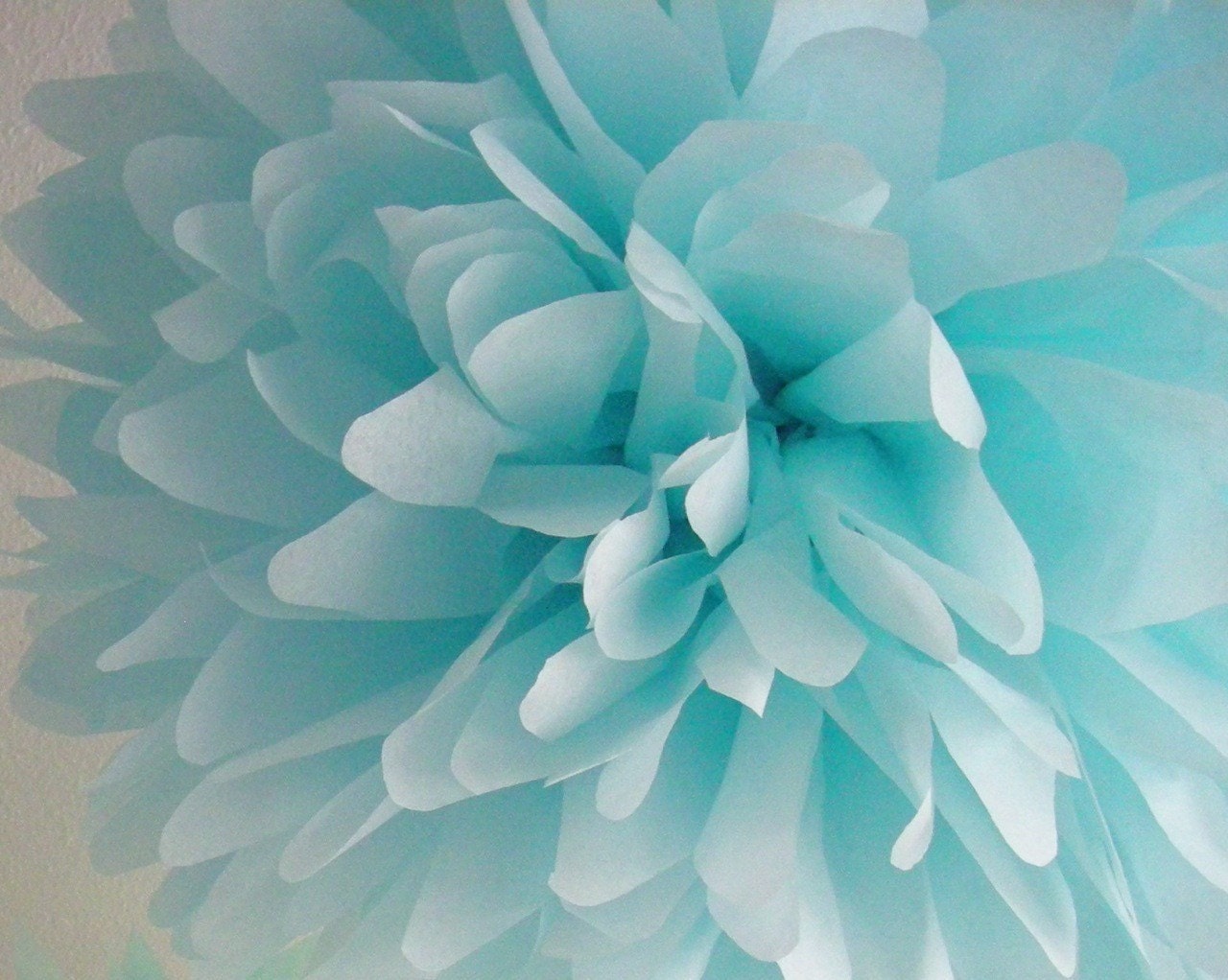 Decor? How about Tiffany-blue bunting, poms and balloons?
I found these Tiffany's-inspired favor boxes on Etsy, that I think will be perfect. If I was feeling crafty (craftier) I would try making these in tiffany blue.
I wish I was a better seamstress (and had time to sew) because little Flora would be a dream in this DIY Audrey Hepburn-inspired party dress with a little string of pearls and black ballerina slippers (and big baby sunglasses)! Luckily, there is a perfect tutu for sale on Etsy!
Check out this first birthday party with a Breakfast at Tiffany's theme on On to Baby. This sparkly version is fabulous too.