We are all a little knocked out with another cold (are we just going to be sick all winter from now on?) but it is Friday! And this morning Little A and I managed to pull ourselves together to have a few photos taken by the lovely Linda of Lindísima. Finally some 1-year pictures (a little belated, but that has sort of been our signum when it comes to photos), as well as a few shots of the nursery (is it still a nursery when the "baby" is over a year old?) that I will definitely be sharing here soon! Until then, here are some links to keep you busy over the weekend. Meet back here on Monday!
A cool art project that sounds easy enough and looks super fun! More info on Babyccino Kids.
A very good guide to traveling with young kids. Practical tips that we will definitely be using!
A fabulous (and yummy!) DIY gift idea that I think suits almost any occasion and any time of the year.
Amazon's Top Ten Children's Picture Books of 2011.
I LOVE this series of belly pics!
Another great Valentines Day gift guide for him!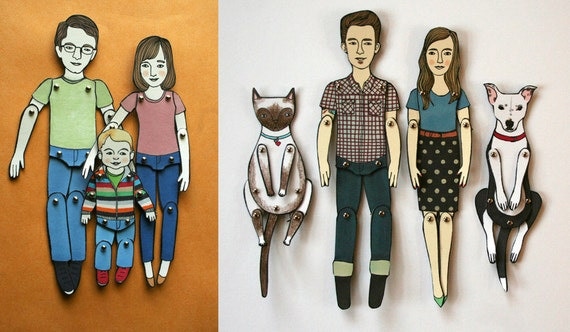 These are too fun!
Personalized paper dolls
of your whole family. Fun gift or just really cool and unique artwork to display!